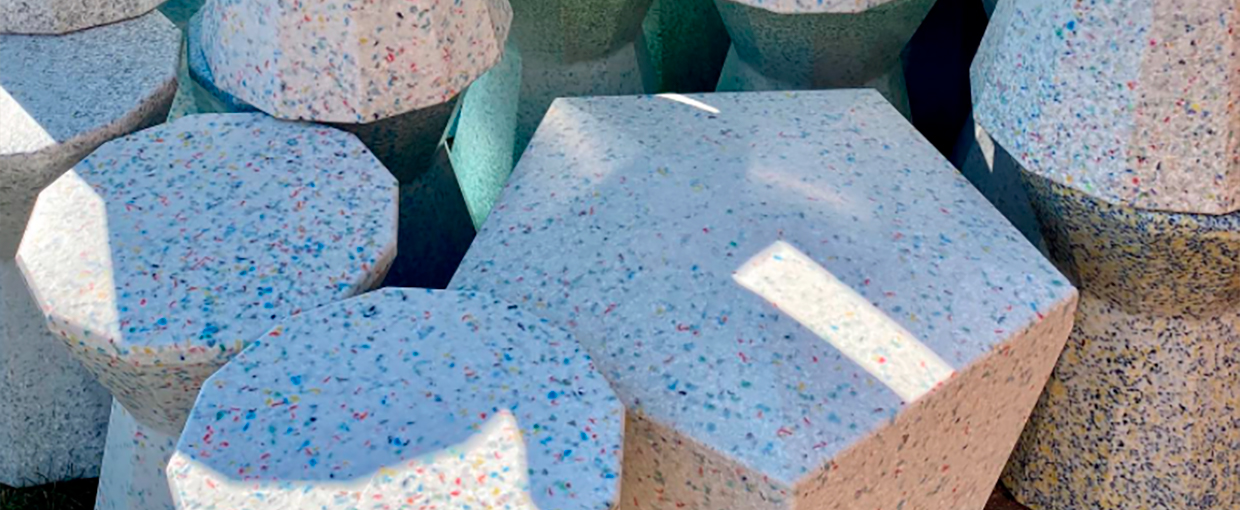 SMALLrevolution

will share the story of recyclable materials and remind us all that everything has value.
The

SMALLrevolution

design is inspired by women and explores femininity in different ways.
They explore the second, the silly, the magical, the mysterious.
The

SMALLrevolution

design is fun, bold and redefines sustainability.
The inspiration of the colorful, dangerous and feminine world of the circus.
SMALLrevolution has developed a method for recycling plastic.
They call it SMALLupcycle and consist of 100% recycled and recyclable plastic waste.
SMALLupcycle is a way to avoid combustion and CO2 emissions.
Their designs are 100% recyclable and can be reshaped into new valuable products over and over again.